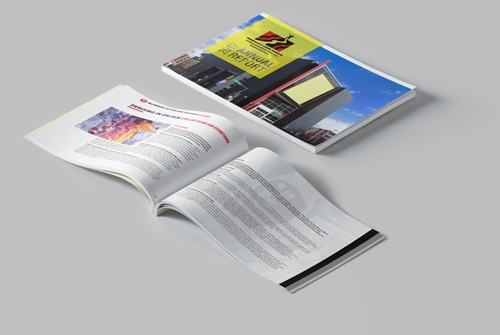 The Reginald F. Lewis Museum of Maryland African American History and Culture is a unique institution with the ability to preserve our past while helping shape our future. During my first year as chair, we experienced a worldwide pandemic, but the Museum persevered and utilized technology of the virtual world to connect, share and educate.  
While our doors were closed for the fourth quarter of fiscal year 2020, we continued to share our permanent collection and 11,000 artifacts. As the authentic voice of Maryland African American History, we utilized our online platforms to provide education programs for students, training for teachers and public programming addressing Issues from slavery to the current struggle for racial equality, both locally and nationally.  
Our signature exhibit, Elizabeth Catlett: Artist as Activist, was recognized as best exhibit of the year in the state. Ms. Catlett considered one of the most important African American artists of the 20th century, used art to support issues that mattered to her, including freedom, racial equality and feminism. The exhibit also commemorated the 100th anniversary of the Women's suffrage movement in the United States. Thanks to supporters from Maryland and the northeast region who loaned their paintings and sculptures, the Museum did not incur a leasing fee for the exhibit. 
From youth summits to opportunities to unravel family DNA, the Lewis provided discussions, programs and activities to educate, inform and entertain visitors. Our board is committed to continually moving the museum forward, sharing our amazing history and our 87,000 square feet of space as a safe place for learning and experiencing our past, present and future.
The Reginald F. Lewis Museum of Maryland African American History and Culture is even more important today than when it opened its doors to the public in 2005. How we see and understand ourselves was brought to life in this museum by an entire year of exhibitions, programs and activities. From the colorful paintings and prints of Romare Bearden, to the harshness of derogatory and stereotypical images seen in Hateful Things, visitors had the opportunity to gaze and discuss issues of race, ethnicity, religion and the Jim Crow past that continue to affect all Americans.
Great institutions have years when they truly change the game in product, service and accessibility. The Reginald F. Lewis Museum in 2018 had such a year. Our exhibitions, programs and outreach activities were exceptional. We engaged visitors and new audiences in ways like never before. The Lewis stepped boldly into its place on the local and statewide art scene as the authentic voice of African American art, history and culture.
2017 was a year of tremendous growth and direction for the Lewis Museum. Many of our programs like the Black Memorabilia Fair and Craft Show and the Children's Book Festival broke attendance records. We also focused on new partnerships with great artists and entities to increase the museum's reach. Our collab with HBO on the Henrietta Lacks film and Fades to Fellowship in partnership with Question Bridge exposed the Lewis to new audiences. Community was also at the forefront of our work this year.
The Lewis worked diligently to be timely and plugged in to what the community needed to see reflected in art and conversation. Our exhibition Kin Killin Kin looked to put a face on the epidemic of black on black crime and Sons served to challenge all that viewed it on the ways we viewed black men. These exhibits were only the start of important dialog at the Lewis.
On several occasions this year, the Reginald F. Lewis Museum of Maryland African American History and Culture reached capacity crowds. On May 14, lines stretched around the block with children and their families eagerly waiting their turn to enter the museum for the 4th Annual African American Children's Book Fair. From this event, children and their families became eager to participate in similar events at this museum and other cultural spaces. The same line around the block happened when Misty Copeland came to the museum and all the people who wanted to be at the museum couldn't fit in. So many little girls were there with their tutus on to see this very special ballerina.
The 82,000 square feet of space isn't just for people to come and stand and look at what's on the wall or exhibit. It's for us to come and interact and use.
Wanda Draper, Executive Director