education at the lewis Museum
Teacher Resources
Teacher Resources
The Museum offers recertification credits to Maryland educators through course work exploring the curriculum, An African American Journey. These courses will utilize curriculum lessons and strategies for teaching African American history in the classroom. Maryland educators will earn one credit towards teacher recertification upon completing the course. Course offerings comply with State Curriculum Standards.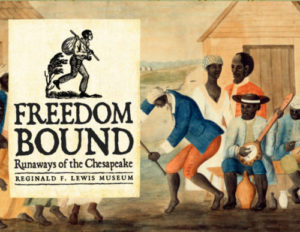 Freedom Bound Exhibit Teaching Resources
View our virtual Freedom Bound Exhibit and use our educational resources to help tell the story of slavery in Maryland. Click HERE to view our exhibit resources.
RFLM Online Collection Portal and  An African American Journeys Curriculum Lessons Connections
Check out our sample educational resource lessons connecting museum artifacts from our online collection portal.  These sample lesson activities can be modified for homeschoolers and families. 
Click HERE for more information.

PROFESSIONAL DEVELOPMENT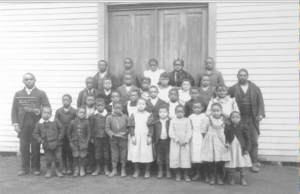 Workshop Series: Changing The Narrative On Black Education: Uncovering the Past To Better Serve Students
This 3 part professional learning series will explore the history of the African American educational experience in the United States. K-12 educators will also explore the Black History Consciousness Framework as a tool to help teach history from a more in depth perspective.  Each session will be an opportunity to grow, reflect and connect with other educators while applying what is learned in the K-12 classroom setting.  Topics and themes that will be addressed will include:
Anti-Racism Through Historical Black Educational Resistance
The 1619 Project and Lessons To Be Learned
What Is The Importance of Black History Knowledge?
Using the Black Historical Consciousness Framework as a teaching model
and much more…
Cost: Free
To register for this webinar series, contact terry.taylor@lewismuseum.org.
Webinar Session #1: Slavery from a Different Point of View and Its Relevance in Education
Saturday, Oct 16, 2021
10 am to Noon EDT 
The  first session will serve to help educators reimagine the African American historical experience while looking at forms of resistance and acts of resilience. This session will also cover the pursuit of literacy and educational systems during plantation slavery leading up to the civil war. Participants will undergo a critical examination of the past while applying effective pedagogical strategies that still hold value and relevance in the field of education during contemporary times. This session will also address the following areas of focus:
Impact of slave literacy on slave populations 

Self Emancipation and uprisings linked to Slave Literacy

Learning in secrecy on the plantation

Education as a means of healing on the plantation

The 1619 Project and Lessons To Be Learned
Webinar Session #2- Educating For Justice: Black Lives Matter, Black History Month and Social Activism
Saturday, January 15, 2022
10 am to Noon EDT
Stay tune for more details for this MLK event. This session will address the following areas:
How should Black History be taught in 2021?

How does the era of Black Lives Matter shape how we teach the past?
Educator  Wellness Webinar #3– Healing Through History: Refilling The Cup and Normalizing Self-Care For Educators
Monday, May 16, 2022 –  New Date Update!
6 pm to 8 pm EDT
Research has shown that learning African American history can have a positive impact on one's well being. As part of Mental Health Awareness Month, this webinar will explore African American history through the lens of Mental Health, self-care and wellness. Participants will take a glimpse into the African American past to gain insight on how to work through stress and avoid burnout as educators. Areas of focus will include:
Radical Self-Care and Its Significance

Teaching Amidst A Pandemic, Taxation and Burnout

Healing strategies of the past applicable to educators in 2022

The Mental Health benefits of learning African American history and much more…
Register to learn more and to see how!  Click Here to Register. A webinar registration link will be posted online prior to the event.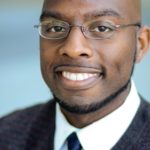 This session will be facilitated by Marcus Sankofa Nicks, M.A.  who holds a Masters Degree in African American Studies from Morgan State University of Baltimore, MD. He has worked in Maryland's Howard County Public School System for over 12 years focusing his efforts on eliminating the achievement gap for Black/African American students as a liaison for the Black Student Achievement Program.  His community work extends from Howard County, Baltimore City and beyond where he has also served as a lead facilitator  for Black affinity groups and healing spaces for Black/African American individuals and families from a culturally based standpoint.

PROFESSIONAL DEVELOPMENT RECORDINGS
Virtual Teacher Workshop: Lynching in Maryland
Original Air Date: April 24, 2021
K-12 educators face particular challenges when addressing the painful history of lynching and racially motivated violence with young learners. Together, MCHC Education Department staff and the Reginald F. Lewis Museum highlight instructional resources and primary source material to support these discussions in the classroom. The MCHC and the Reginald F. Lewis Museum are both designated members of the Maryland Lynching Truth and Reconciliation Commission.
Educator's Webinar: Freedom Bound Conversations Through Literature
Original Air Date: December 9, 2020
Explore the road to freedom during the antebellum period for African American runaways as portrayed in children's literature with a panel discussion with children's authors and illustrators Elizabeth Zunon, Jerdine Nolen and Carole Boston Weatherford. A lesson resource will be provided. In conjunction with Freedom Bound: Runaways of the Chesapeake.
Educator's Webinar: Civil War and Reconstruction 
Original Air Date: November 7, 2020
Examine the Civil War and Reconstruction through the lens of the  African American experience with content lectures, a virtual  tour and interactive instruction from An African American Journey Resource Guide. This course includes home assignments and implementing a curriculum lesson to obtain 1 MSDE credit hour. In partnership with the Maryland Center for History and Culture. This course meets for three sessions on November 7, 14 and 21 from Noon to 1:30 pm to be eligible for an MSDE credit.
Educator's Webinar: We Rise Up – The Black Women's Suffrage Movement
Originald Air Date: October 10, 2020
Experience the black women's suffrage movement and its leaders with a  scholarly lecture with Dr. Martha S. Jones as she discusses her newest book, Vanguard: How Black Women Broke Barriers, Won the Vote, and Insisted on Equality for All.  Dr. Jones is a history professor from Johns Hopkins University. She is a legal and cultural historian whose work examines how African Americans have shaped the story of American democracy. The presentation will be followed with a resource lesson on the movement with Dr. Amy Rosenkrans, an educator with Baltimore City Schools. 
---
Lesson Resources
An African American Journey: A Resource for Learning the History of African Americans in Maryland and the United States
A teacher's resource guide developed by the Museum and the Maryland State Department of Education (MSDE). This resource guide for grades 4-8 offers 43 lessons on social studies, language arts and the fine arts that highlight the contributions of African Americans in Maryland and the nation.
Click below to view and download sample lessons for Elementary and Middle School students, including a lesson on the Baltimore Uprising of 2015. To obtain a full copy, please contact the education department at (443) 263-1829 or click here to email a request for a full copy of the curriculum.
You may view and download sample lessons for High School students by clicking below.
Elementary & Middle School Lessons
Curriculum Lessons from An African American Journey, A Resource for Learning the History of African Americans in Maryland and the United States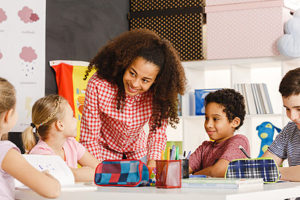 Colonial and Early America ( 1600 – 1860)
Triangular Trade and the Middle Passage: Part 1
Triangular Trade and the Middle Passage: Part 2
The Portraits of Joshua Johnson
Benjamin Banneker: Trailblazer
Linking Cash Crops to Enslaved Labor: Laws Controlling Their Lives
Indentured and Enslaved Labor: Laws Controlling Their Lives
Teaching Values Through Fables
Stories in Fabric: Quilting in the African American Community
The Poetry of African American Women
African American Survival and Responses to Slavery
Harriet Tubman: A Journey to Freedom
Josiah Henson: From Slavery to Freedom
Josiah Henson and the Abolitionist Cause
Traveling Underground Railroad Routes Along the Mason-Dixon Line
Civil War and Reconstruction (1861 – 1900)
The United States Colored Troops: Fighting for Freedom
Early Twentieth Century (1900 – 1945)
History of the Harlem Renaissance
Harlem: All That Jazz and Blues
Late Twentieth Century to the Present (1946 – Present)
Tom Miller: Artist and Creator of Art Furniture
Baltimore Uprising II – What Happened