Virtual Educators Webinar Session #2- Educating For Justice: Black Lives Matter, Black History Month and Social Activism
January 15 @ 10:00 am

-

12:00 pm
How should Black History be taught in 2021?
How does the era of Black Lives Matter shape how we teach the past?
This virtual educators webinar will serve as part two of the virtual web series entitled, "Changing The Narrative On Black Education: Uncovering The Past To Better Serve Our Students." This webinar will cover the legacy of the Black organizing traditions of the 1960's and 1970's. The philosophies of Martin Luther King Jr. and Malcolm X and how they can be applied in 2021 in the era of Black Lives Matter will also be discussed too. Learning Black History can help generate awareness on how to effectively become an activist as an advocate for social justice. Learning Black History can also be good for your mental health and well being. This webinar session will be facilitated by Marcus Sankofa Nicks, M.A., of the Howard County Public School System.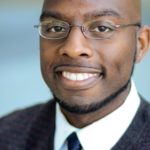 Marcus "Sankofa" Nicks holds a Masters Degree in African American Studies from Morgan State University of Baltimore, MD. He has worked in Maryland's Howard County Public School System for over 12 years focusing his efforts on eliminating the achievement gap for Black/African American students as a liaison for the Black Student Achievement Program. He teaches high school African American Studies Seminar and serves as an educational consultant for staff in his school district on how to effectively teach students of color through a culturally relevant trauma-informed approach. His research primarily focuses on African American educational history during the Civil War era through the Jim Crow time period. His work also includes facilitating the socio-emotional development of Black educators who navigate educational settings. His community work extends from Howard County, Baltimore City and beyond where he has also served as a lead facilitator on many occasions for Black affinity groups and healing spaces for Black/African American individuals and families from a culturally based standpoint.
Register and tune in to what will be an informative educators webinar to find out how!  Click HERE to attend.