the african american experience in maryland


VOICES LIFTED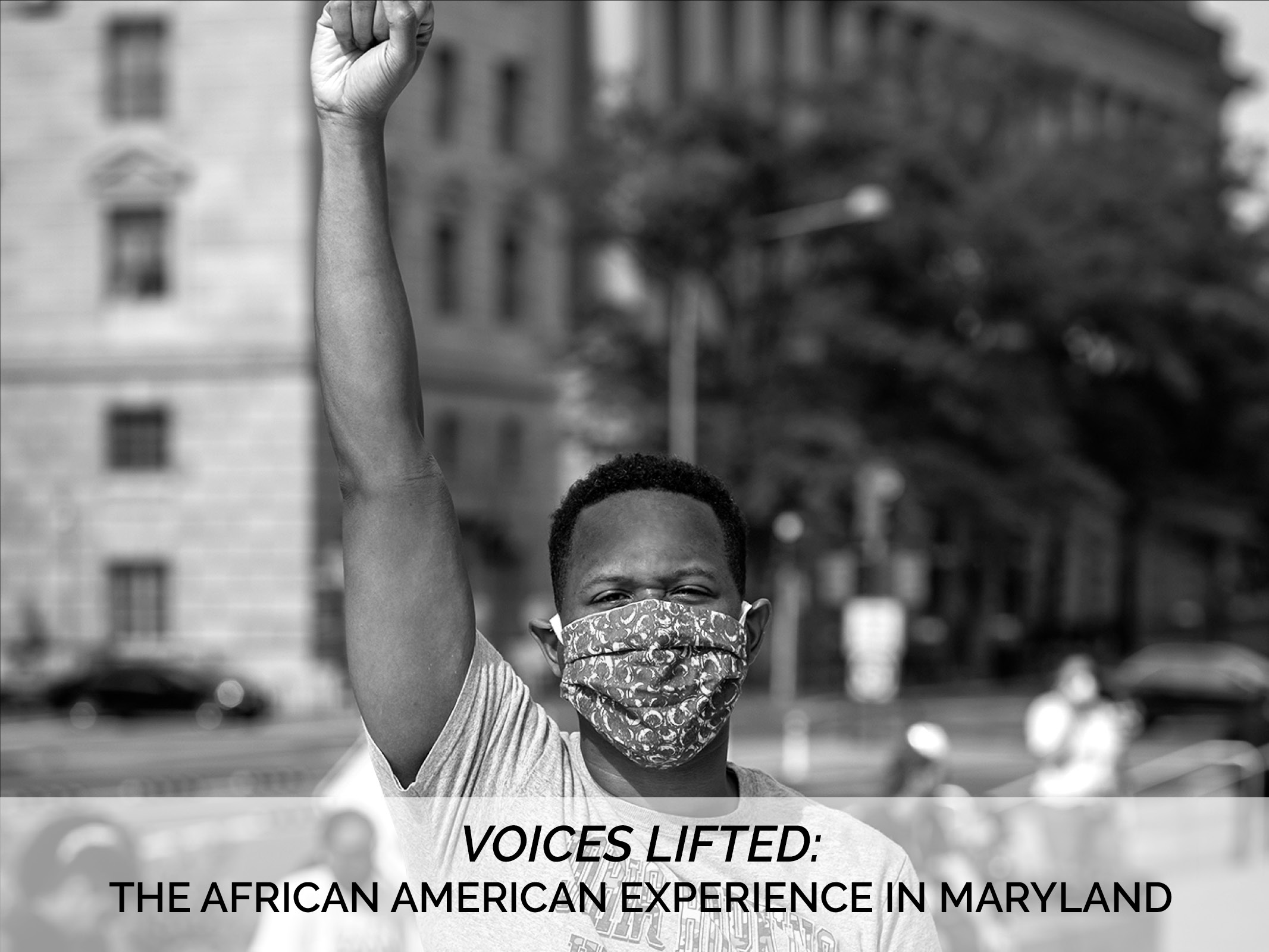 Voices Lifted: The African American Experience in Maryland
Be a part of history. Help the Lewis Museum share your stories.
You are making history. Help the Reginald F. Lewis Museum document your experience during these tumultuous times. Whether you are fighting for change by participating in the peaceful protests throughout the state or have made life-changing adjustments in the wake of COVID-19, we want to hear your story.
The Lewis Museum is collecting material including protest signs, buttons, and oral history interviews that capture this once-in-a-lifetime moment in history.
To donate a protest sign, please drop your sign(s) off in the Lewis Museum's loading dock at 830 E. Pratt Street, between the hours of 10 am. – 4 p.m. The loading dock is located on the east side of President Street, just north of Pratt Street (if you get to Lombard Street, you've gone too far). Ring the buzzer at the Loading Dock door, and the Security officer will let you in. You can place your sign/s in the bin and fill out a short Deed of Gift form that will be available on site. 

If you'd like to donate your sign but cannot make it to the museum or would like more information, please contact Kaili Lockbeam at kaili.lockbeam@lewismuseum.org.
#SupportBlackMuseums #BeAPartOfHistory #BlackLivesMatter
This project was made possible in part by the Institute of Museum and Library Services.