Young, Gifted & Woke – Virtual Event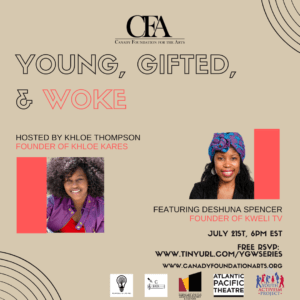 Hosted by 13 year old artist activist, Khloe Thompson, Young, Gifted & Woke Talk Series, is a conversation series with artists and activists working to better the world through creativity and activism in the community. Premieres July 21st!  This program is in partnership with the Canady Foundation for the Arts. This  event series exposes the public and international youth to the power art and artists have to change the world.
The Young, Gifted & Woke Talk Series, will be free and streamed to the public through Facebook on Wednesdays from 6-7pm EST on  July 21st, August 4th and August 18th. Viewers can go to the Reginald F. Lewis Museum Facebook site to view this program.