Book Talk: The Brother You Choose with Paul Coates, Eddie Conway and Susie Day
December 16, 2020 @ 7:00 pm

-

8:00 pm
Join author Susie Day and former Black Panthers Paul Coates and Eddie Conway to discuss lives, politics, and their friendship that helped Eddie survive decades in prison. In 1971, Eddie Conway, Lieutenant of Security for the Baltimore chapter of the Black Panther Party, was convicted of murdering a police officer and sentenced to life plus thirty years behind bars. Paul Coates was a community worker at the time and didn't know Eddie well — the little he knew, he didn't much like. But Paul was dead certain that Eddie's charges were bogus. He vowed never to leave Eddie — and in so doing, changed the course of both their lives
The Brother You Choose can be purchased from Haymarket Books at https://www.haymarketbooks.org/books/1466-the-brother-you-choose 
 Click Here to Register
Cost: Free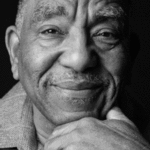 W. Paul Coates is the founder and director of Black Classic Press, which specializes in republishing obscure and significant works by and about people of African descent. A leader in the field of small publishers, Coates founded BCP Digital Printing in 1995 to produce books and documents using digital print technology. Coates formerly served as an African American Studies reference and acquisition librarian at Howard University's Moorland-Spingarn Research Center. He is a graduate of Clark Atlanta University (M.S.L.S.), and Sojourner-Douglass College. A former member and Maryland State coordinator of The Black Panther Party, he was instrumental in the establishment of the Black Panther Party Archives at Howard University.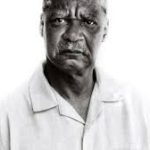 Eddie Conway is a former member of the Black Panther Party Baltimore chapter. Wrongfully convicted of murder in 1970, he served forty three years in the Maryland prison system. During his incarceration, he played a leading role in a variety of prisoner support initiatives including the formation of the Maryland Chapter of the United Prisoner's Labor Union and Friend of a Friend, a mentoring project that promotes personal and political development in several Maryland prisons and one federal facility. Eddie is the author of The Greatest Threat, The Black Panther Party and COINTELPRO (iAMWE 2009) and co-author of Marshall Law, The Life and Times of a Baltimore Black Panther (AK Press, 2011) and is an executive producer for The Real News Network.
Susie Day writes about prison, policing and political activism. She writes political satire for New York's Gay City News, where she is a columnist. Snidelines: Talking Trash to Power, a collection of her work, was published by Abingdon Square Publishing (2014). She is the author of  The Brothers You Choose  narrating the lives and friendship of Paul Coates and Eddie Conway.