Black Wall Street and Beyond Series: Understanding Economic Development for Youth/The Burning: Black Wall Street and the Tulsa Massacre of 1921 – Virtual Event
June 22 @ 10:00 am

-

11:30 am
In partnership with Kaiser Permanente, the first of three events will feature Hillary Beard, author of the adaptation The Burning: Black Wall Street and the Tulsa Massacre of 1921. Ms. Beard will discuss her new book adaption for youth.
This year marks the 100th anniversary of the historical events that led to the destruction of the Greenwood community of Tulsa, Oklahoma. Greenwood was home to a thriving commercial and residential district respectfully known as Black Wall Street. The community was home to businesses, including grocery stores, banks, libraries, and much more; one of the most affluent African-American communities in the country. The newly released book The Burning: Black Wall Street and the Tulsa Race Massacre of 1921, tells the other story- how a generation of Black Americans just recently removed from enslavement, built prosperous, wealthy community of 10,000 with its own financial institutions, educational system, 600 entrepreneurs, churches, hotels, movie theatres, and more. These events tell a story of how generational wealth in the Black community could've been built and fostered.
The Black Wall Street and Beyond Series will highlight the lessons learned from this once thriving and self-sufficient community and apply it to conditions of today. It will also emphasize why we must work to increase opportunities to build back wealth into Black communities and families through investing in the stock market and entrepreneurship. This series will serve as a springboard for teachers to develop follow up lesson plans to educate students about the history Black Walls Street and economic development.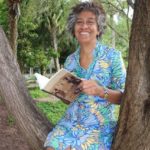 Hilary Beard is an award-winning writer and an expert in book collaborations. She has partnered with many celebrities, experts, and public figures, including Katherine Johnson on her book Reaching for the Moon: The Autobiography of NASA Mathematician Katherine Johnson.
Suitable for youth (12+), educators and general public.