education at the lewis Museum
youth programs
Annual High School Juried Art Show 2021 – 2022
Theme: Change Makers Past and Present

Maryland students from all 24 school districts are eligible to submit artwork for the annual Reginald F. Lewis Museum High School Juried Art Show. Selected works will be exhibited at the Reginald F. Lewis Museum in Baltimore, Maryland from January 31, 2022 to May 8, 2022.  Grades 10 – 12 can submit drawings, photos, paintings, prints and mixed-media assemblages. The deadline for students to register is Monday, October 25, 2021. Students and/or teachers should electronically submit a jpg image of the student's artwork by Friday, November 19, 2021 for judging. This student exhibition is in partnership with the Maryland State Education Association (MSEA). For further details contact terry.taylor@lewismsueum.org.
Artistic Theme: Change Makers Past and Present
This year's show is inspired by the museum's upcoming exhibition, Men of Change: Power. Triumph. Truth, highlighting men—including Muhammad Ali, James Baldwin, Ta-Nehisi Coates, W.E.B Du Bois and Kendrick Lamar—whose journeys have altered the history and culture of the country through politics, sports, science, entertainment, business and religion.
The achievements of the men are situated within the legacy and traditions of the African American journey — achievements of excellence in spite of society's barriers. The men's names are insinuated in a landscape of names and faces all echoing the story of becoming your best self.  Students  are tasked to create artwork  representing change makers in politics, sports, science, entertainment, business, religion and education.  Artwork can include painting, sculpture, photography, and video art.
General Guidelines: Please contact terry.taylor@lewismuseum.org if you have any questions.

Click HERE for more information.
Black Wall Street Youth Series: Demystifying the Stock Market – Virtual Event
November 10 @ 11:00 am – 12:00 pm EDT
Join us for the final event of the Black Wall Street and Beyond Series in partnership with Kaiser Permanente. Jerry Britton and Joe Emerusabe will provide youths with information about various investment topics to enhance their understanding of the stock market. To register CLICK HERE.
Grades: Suitable for MS/HS audiences. Educators and homeschoolers can contact terry.taylor@lewismuseum.org for more details.
Virtual Regional Youth Summit: Confronting Bias through Gender Equity  Writing the Next Chapter for Black/Brown Girls
Friday, Oct 8, 11 am – Noon EDT
The Reginald F. Lewis Museum invites teen girls to attend a regional youth summit exploring  Black girlhood one-year post the killing of Breonna Taylor. In this session, we will discuss what implications state violence, policing, etc. has in the lives of young women of color and how to continue this conversation that sparks change while creating a narrative that allows them to be "alright" in their next chapter. This watch party will include youth discussions with Smithsonian Institution case studies materials in connection with youth activist Naomi Waddler. This presentation will be facilitated by Dr. LaShay Harvey from Towson University.  To register, contact terry.taylor@lewismuseum.org.
This program is presented by the National Museum of American History in collaboration with Smithsonian Affiliations. This program is made possible through the support of the Smithsonian Institution.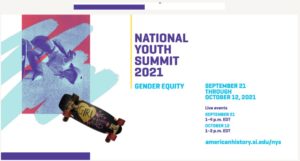 Keeping Our Planet Healthy: Sustainable Energy – Virtual Event
Saturday, Oct 16
1:30 pm – 2:30 pm EDT
Join STEMCX and the Reginald Lewis museum as we invite Kelly Wyche, CEO and founder of Collective Power (https://www.ourcollectivepower.org/) to discuss the need for sustainable ways to power our planet. Then join Kelly as she leads us through the construction of our own DIY windmill using materials in your own home. This STEM activity is inspired by William Kamkwamba, the environmentalist who famously built a wind turbine to save his village in Africa.
To register Click Here.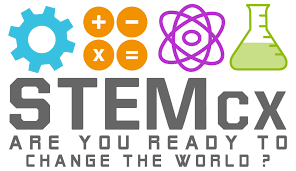 Material Supply List:
Please have the following materials ready to create your own turbine during the session.
Cardboard panel  to create wind mills (3) (About 11×14 dimensions)

1 paper towel tube

2 plastic straws

scissors

Roll of masking tape

1 wooden/bamboo skewer stick (10 inch)

String (About 2 feet – 24 inches)

1 Dixie Paper Cup

1 Jumbo paper clip

4  small  stones or glass pebbles (to fit in Dixie cup as weights)
Recordings from Past Youth Events
Regional Youth Summit on Teen Resistance to Systemic Racism
Saturday, September 26, 2020
11 am to Noon  
Join the museum and teens from around the region in a conversation on how they are addressing  and fighting system injustices occurring in their world today. Students will discuss how  teens are active in their communities and the power they yield to shape change. The summit will feature artistic and musical expressions.  This summit is facilitated by educator Dr. LaMarr Shields and Hadiya-Ayodele.   In conjunction with the Smithsonian's National Youth Summit on Teen Resistance to Systemic Racism by the National American History Museum. 
Click Here to view the recording.
Steam Conversation for Kids: How to Make a Vaccine 
Saturday, October 3, 2020
1:30 pm to 2:30 pm
Ever wondered how vaccines are made for the flu or COVID-19? Find out with a live  Q & A talk with Dr. Kizzy S. Corbett, the scientific lead for the Coronavirus Vaccines & Immunopathogenesis Team at the National Institutes of Health. Dr. Corbett will explain her  scientific journey and what the team is currently working on with the virus. This talk will be followed with an activity that relates to COVID 19 and the body's immune system. This program is in partnership with STEMcX.
Click Here to view the recording.