education at the Lewis
online educational resources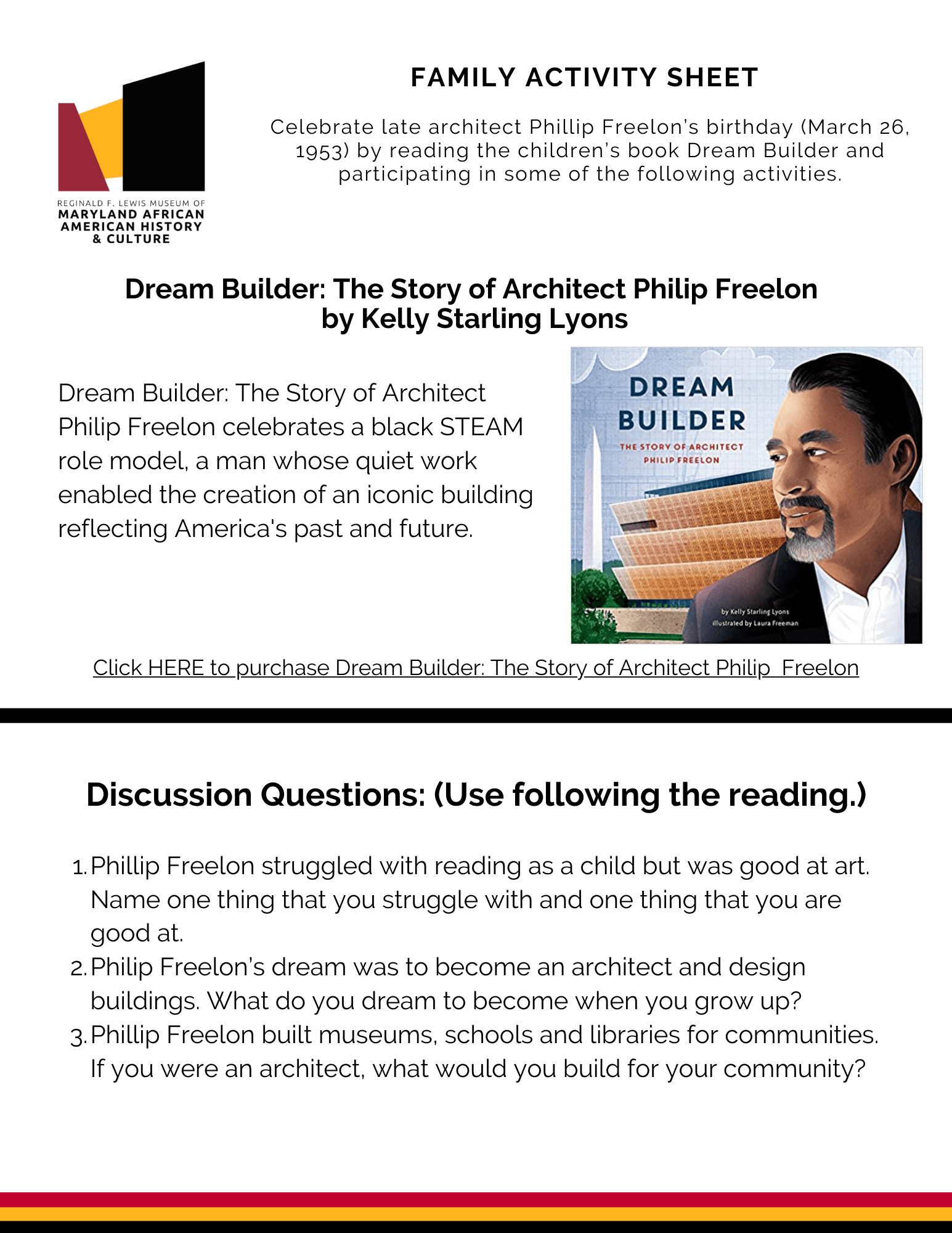 Dream Builder
Philip Freelon was one of the architects and designers of the Reginald F. Lewis Museum. Mr. Freelon also designed the National Museum of African American History and Culture along with many other important buildings. Download this STEAM worksheet for activities for the entire family.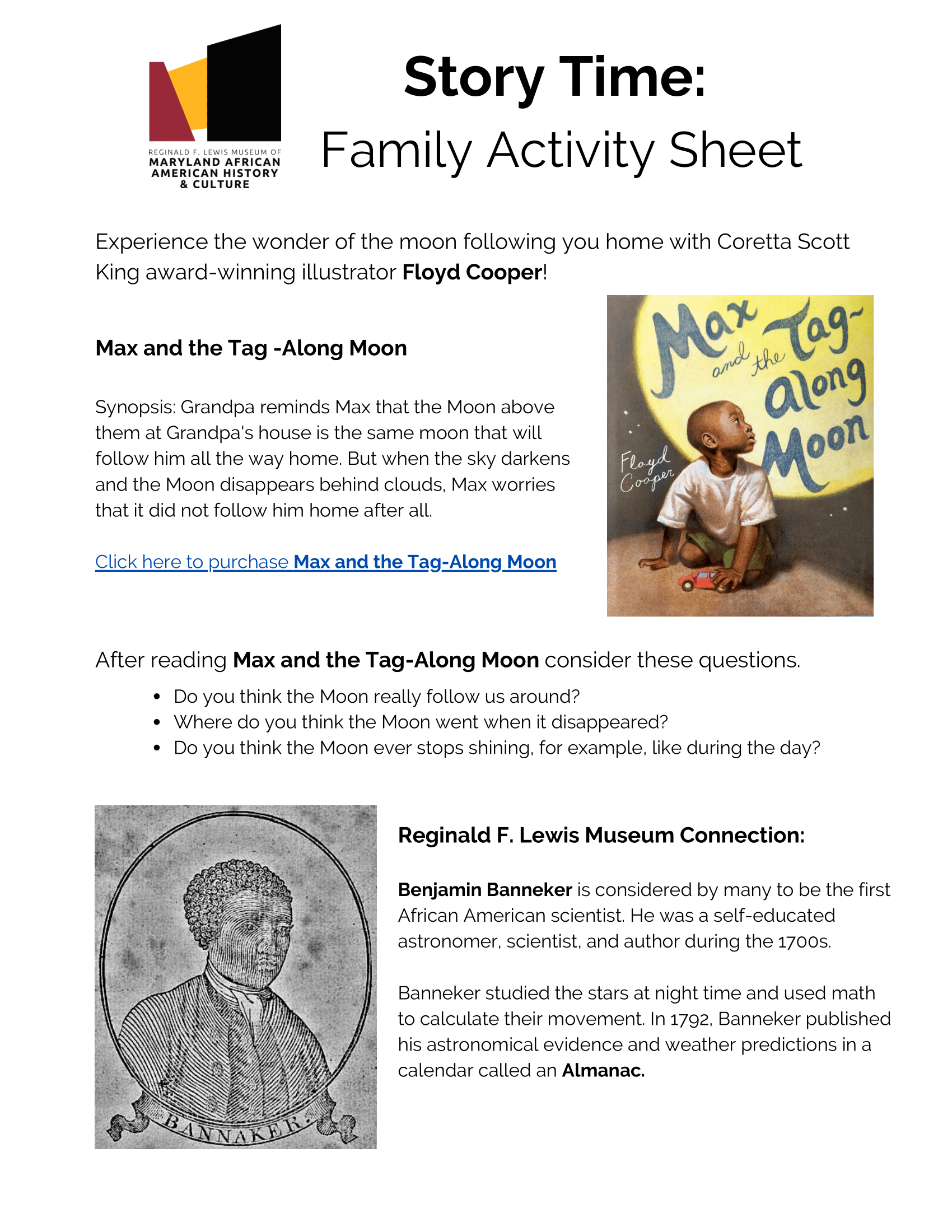 Max and the Tag-Along Moon
Experience the wonder of the moon following you home with this family activity sheet. Combine art-making and science with these activities inspired by Max and the Tag-Along Moon.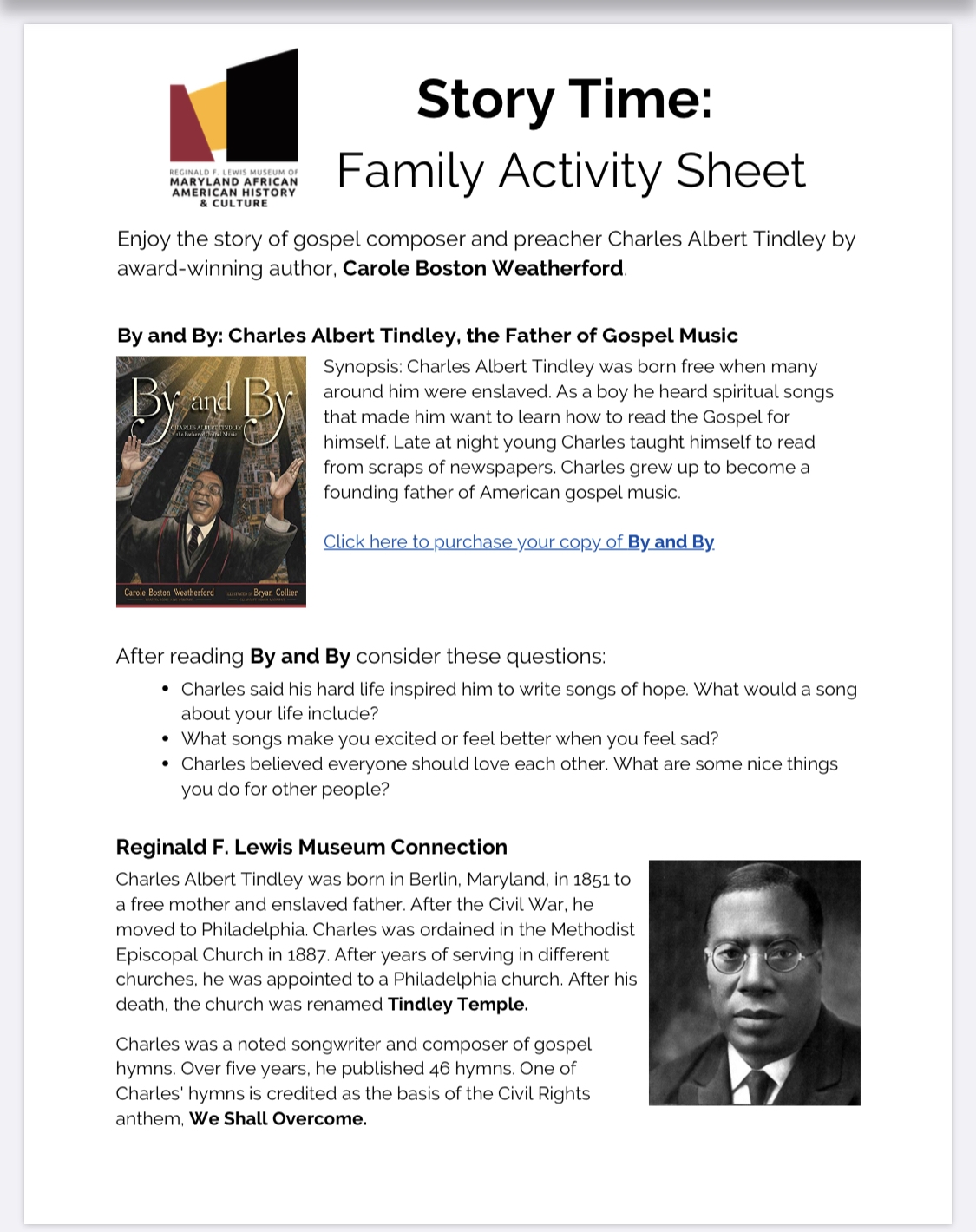 By and By
Write a song, make a playlist or have a family sing-a-long. Enjoy this Family Activity Worksheet inspired by By and By: Charles Albert Tindley, the Father of Gospel Music.
Sunday Shopping
Celebrate imagination and creativity with family activities inspired by Sunday Shopping by Sally Derby, with illustrations by Shadra Strickland.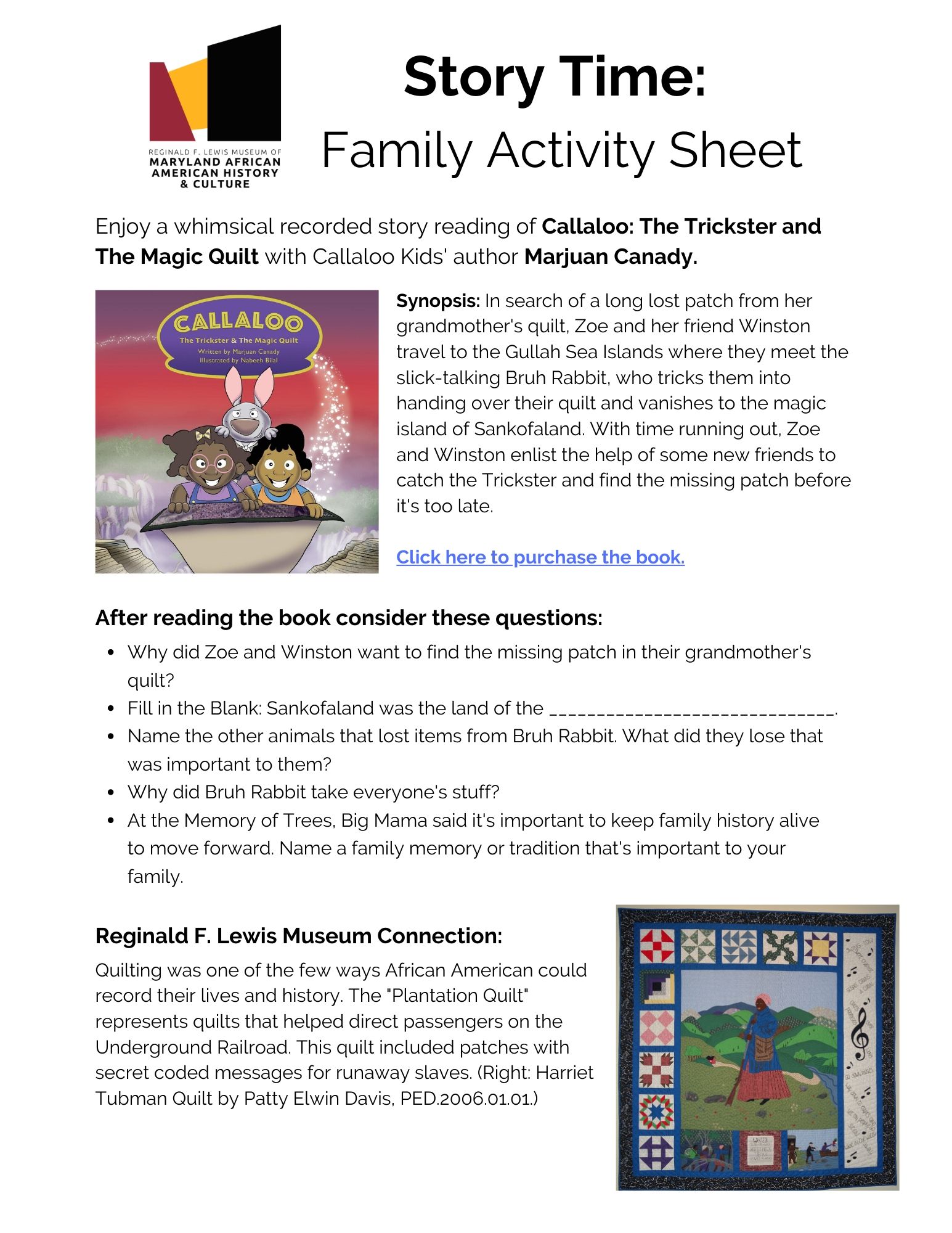 Callaloo: The Trickster and the Magic Quilt
Take a whimsical ride to Sankofaland with these family activities inspired by Callaloo: The Trickster and the Magic Quilt by Marjuan Canady.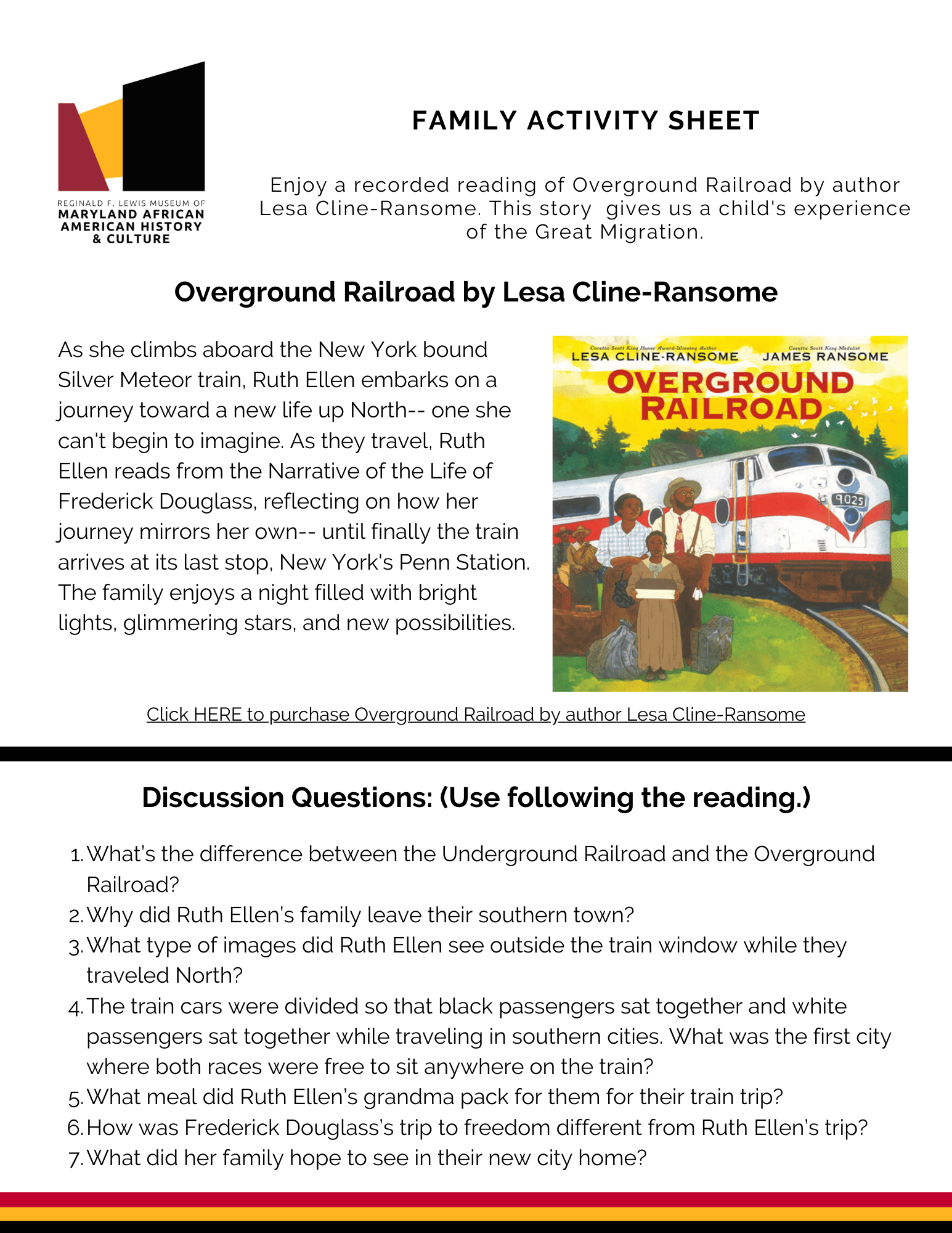 Overground Railroad
Experience the Great Migration through the eyes of a child in Overground Railroad by Lesa Cline-Ransome.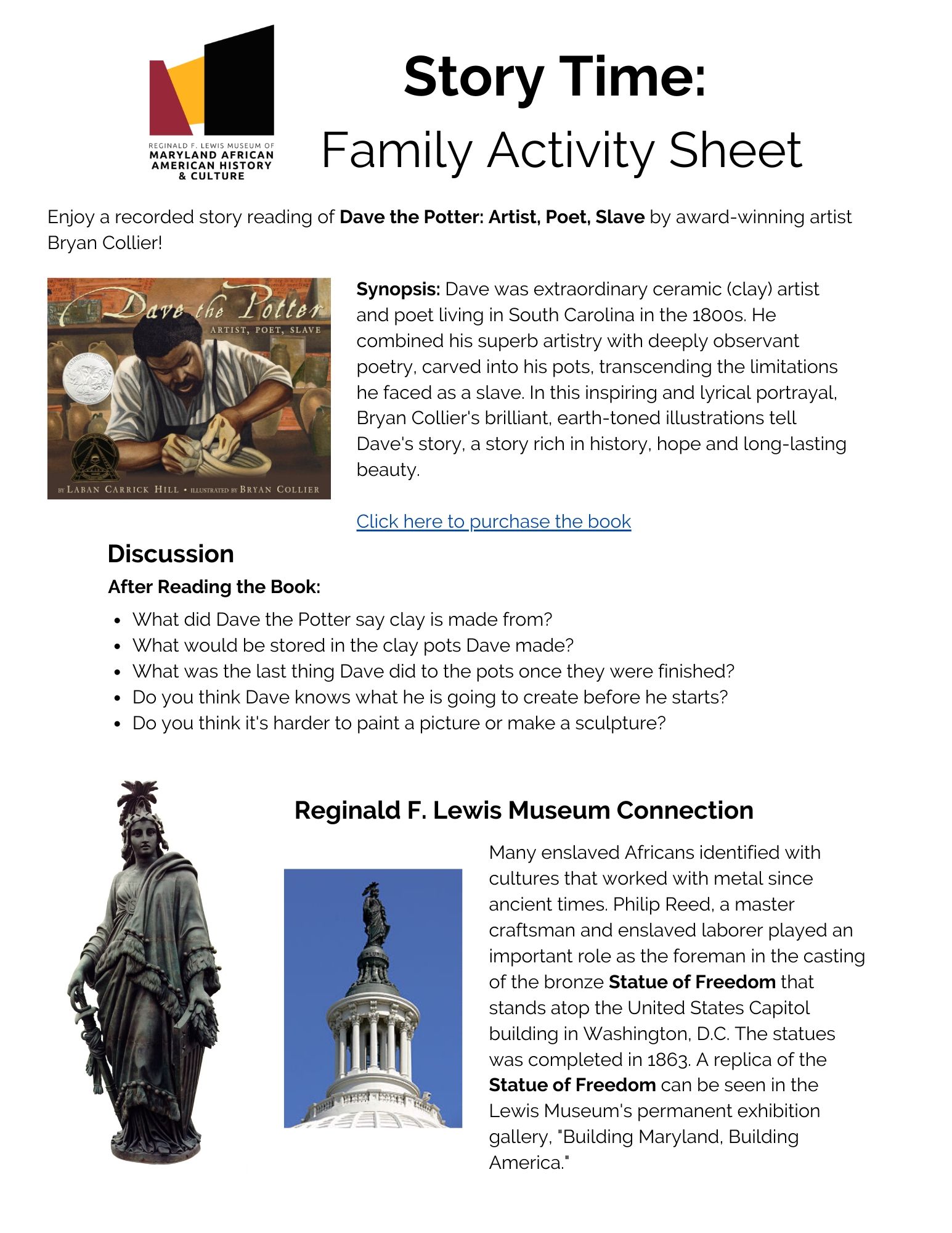 Dave the Potter
Enjoy this family activity sheet inspired by Dave the Potter: Artist, Poet, Slave by Laban Carrick Hill and illustrations by Bryan Collier.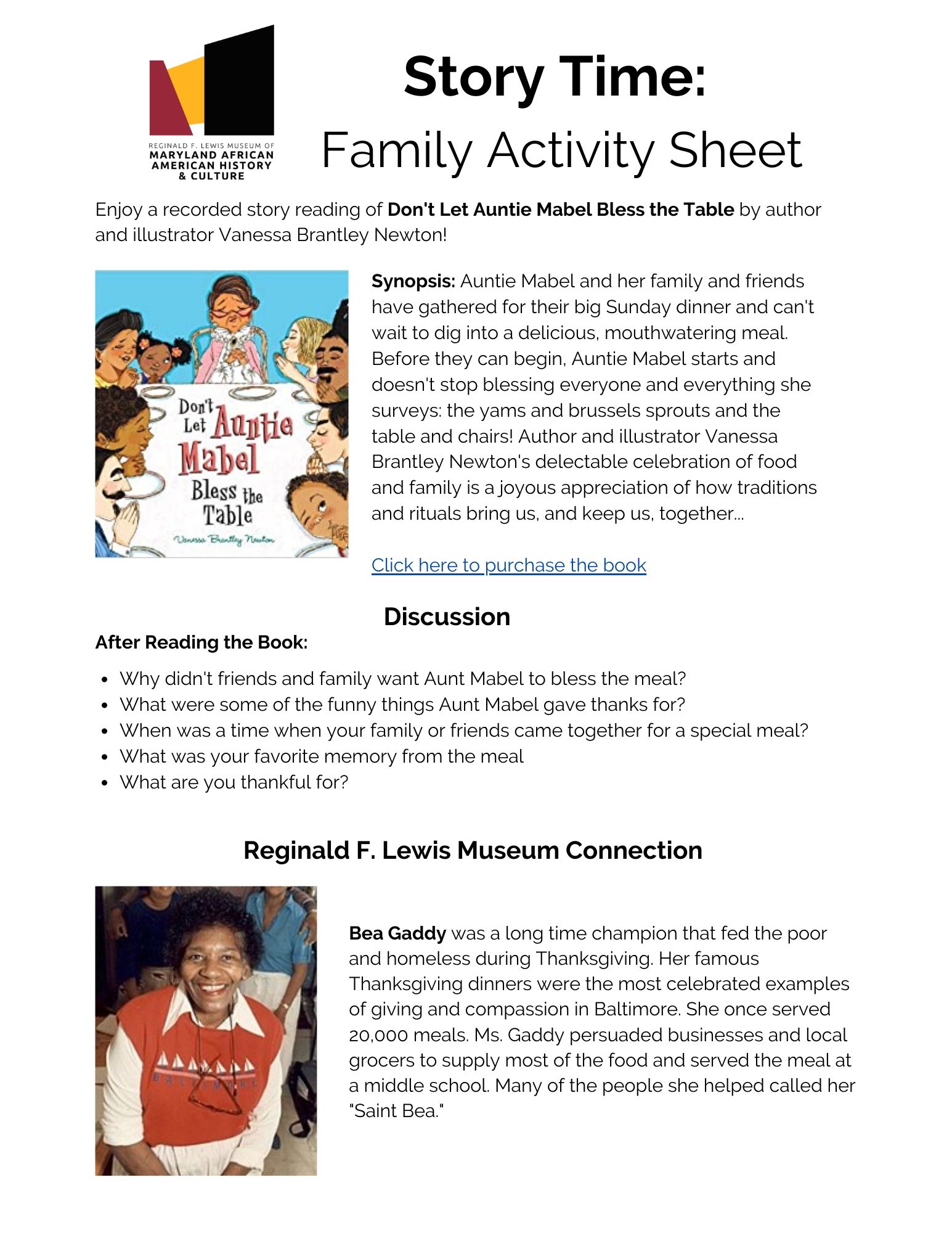 Don't Let Auntie Mabel Bless the Table

Celebrate food and family with this family activity sheet inspired by Don't Let Autie Mabel Bless the Table by author and illustrator Vanessa Brandley Newton.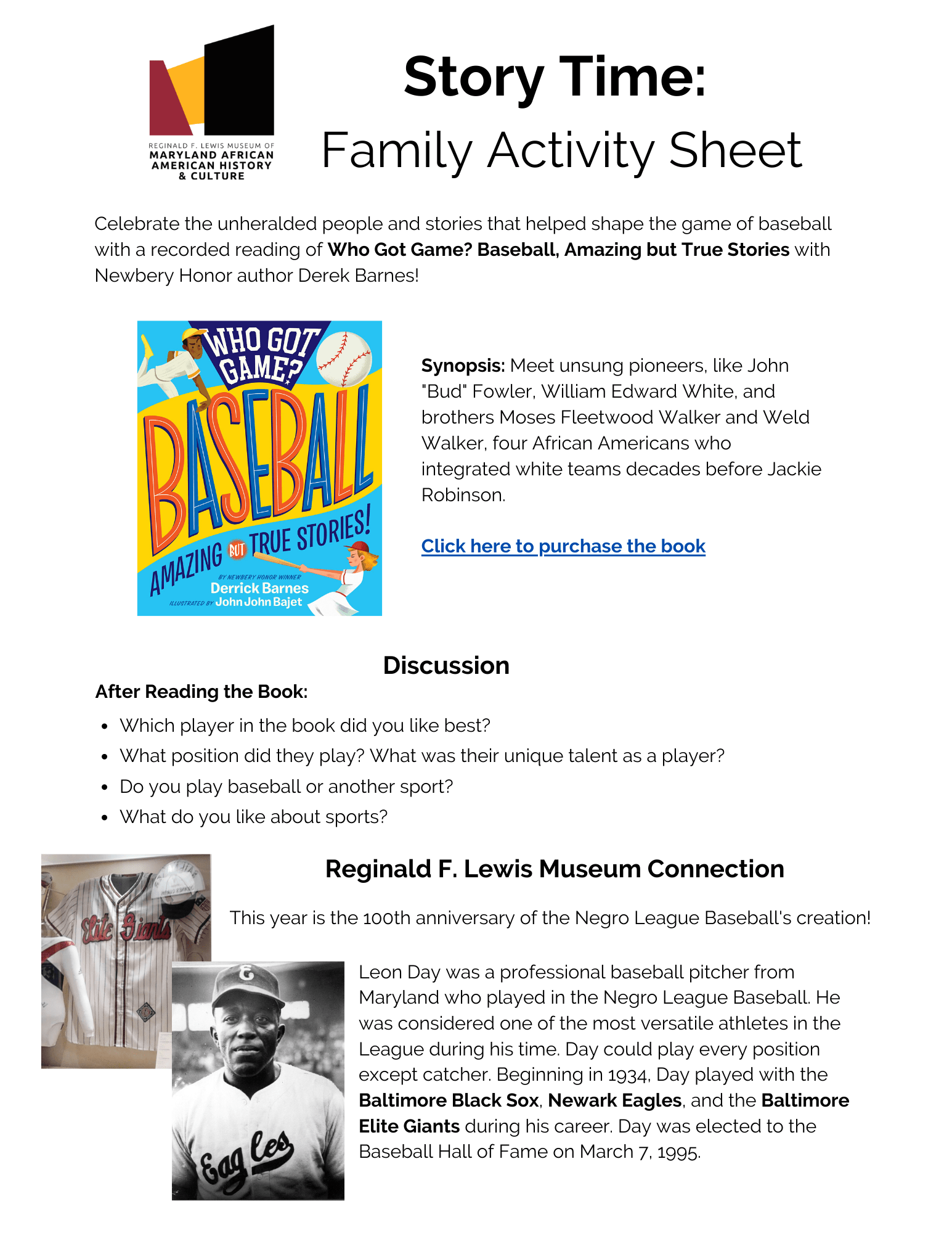 Who Got Game? Baseball, Amazing But True Stories


Celebrate the players of the Negro Baseball League in Newbery Honor author Derek Barnes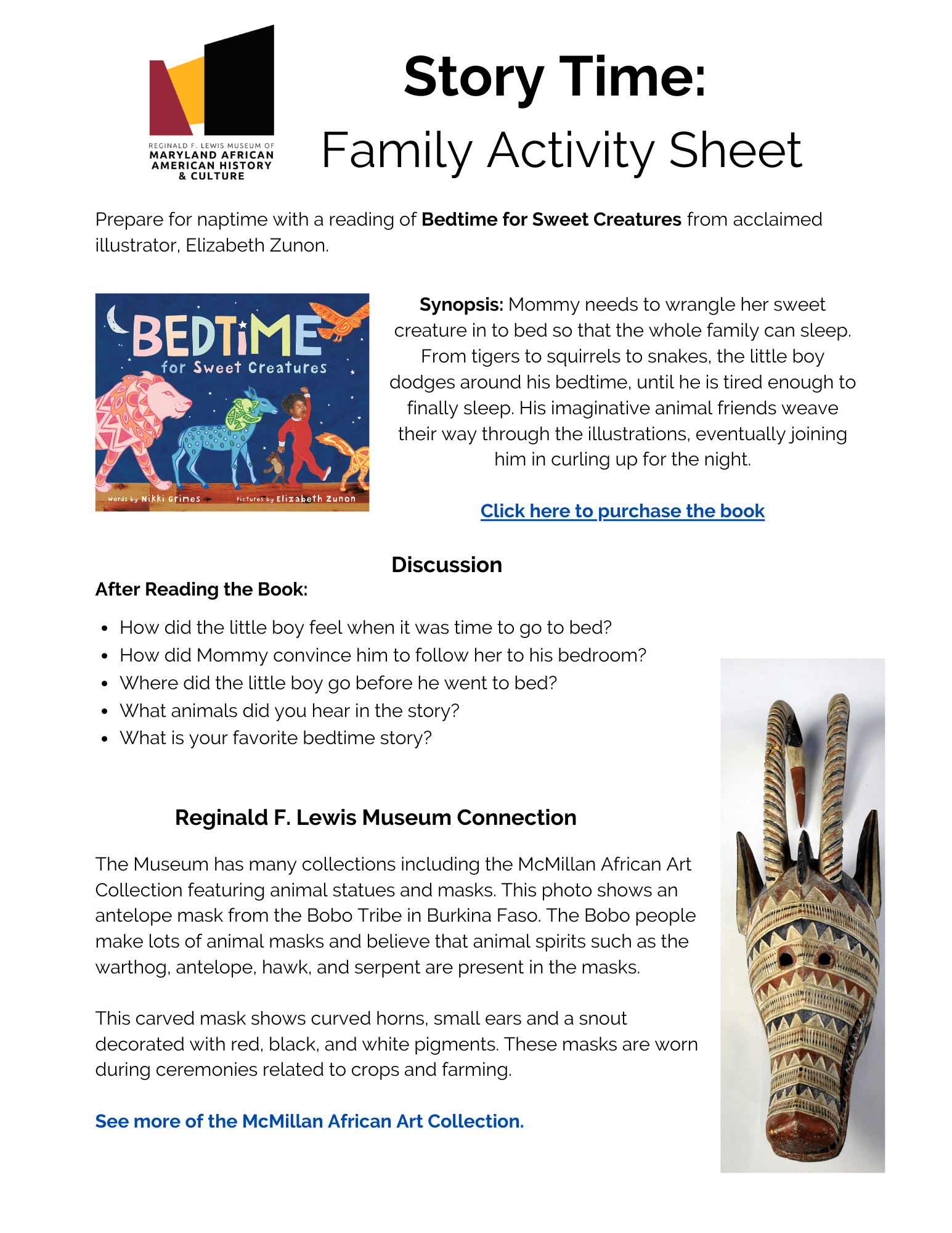 Bedtime for Sweet Creatures


Create a menagerie of sweet creatures inspired by the amazing illustrations of Elizabeth Zunon.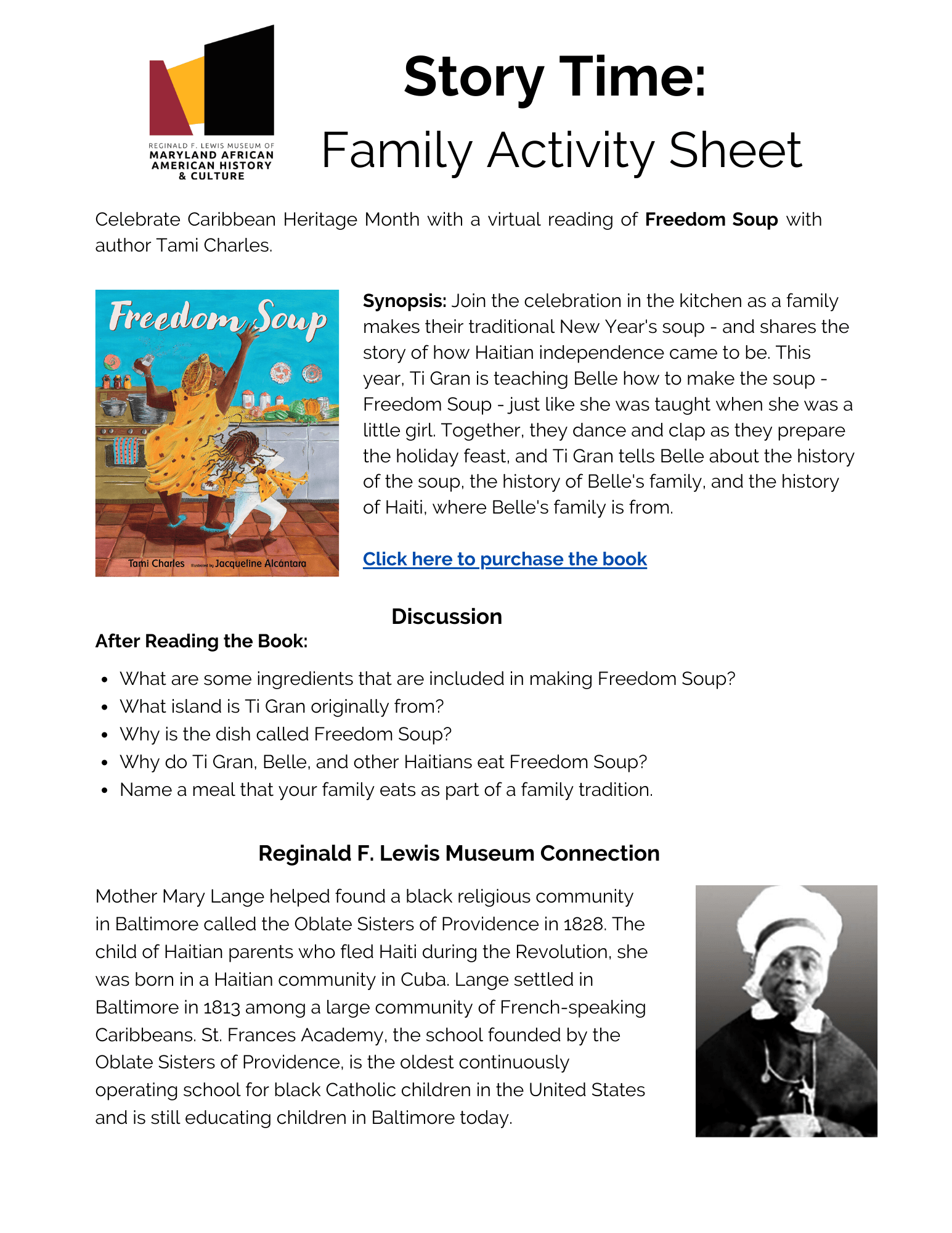 Freedom Soup


Celebrate Caribbean Heritage Month by learning about freedom soup and discovering what "freedom" means to you.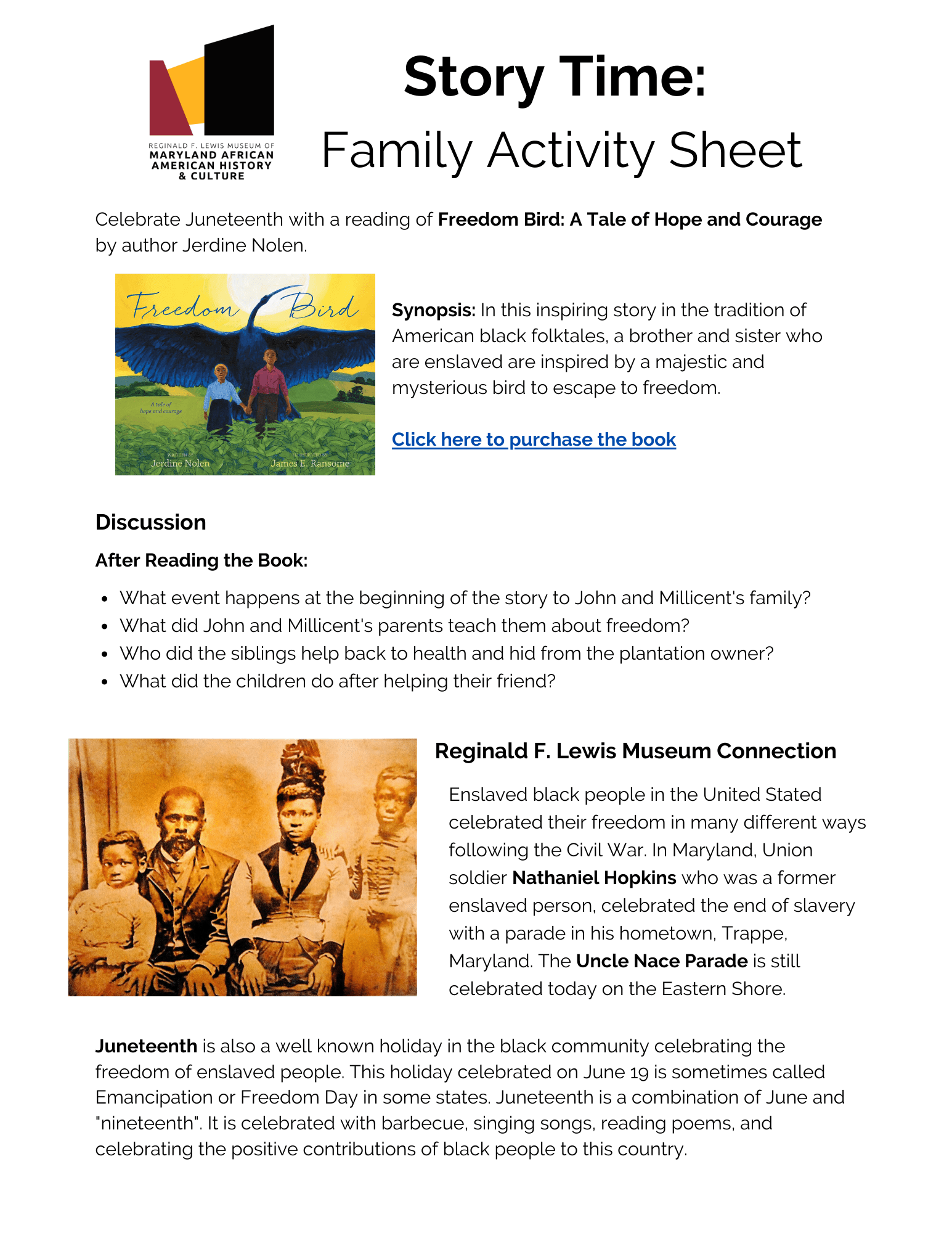 Freedom Bird


Celebrate Juneteenth with this story reading and fun family activities.